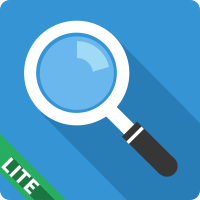 Web Filter Lite
Web Filter Lite enables administrators to enforce network usage policies and monitor user behavior.
Zero client installation and category block lists make it easy to protect the network from malware on the web, block potentially time-wasting sites and conserve bandwidth by blocking video downloads.
Transparently scans HTTP traffic to block or log specific activity. Sites can be blocked or logged based on category, URL, MIME type or file type. Does not include HTTPS filtering, dynamic categorization or Safe Search enforcement. Limited to ~1 million websites in 15 categories.
Open source and free under the GNU General Public License (GPL).
Categories update automatically.
Add your own URLs and file types to block, log, or pass.
No proxy settings required.
Local database ensures fast web browsing.
Reporting and event logs help monitor web browsing behavior.
Set time and user-based policies (e.g. allow shopping during lunch and outside business hours).
Pass, Block, and Logging options for all categories, such as porn, gambling and social networking sites like Facebook.