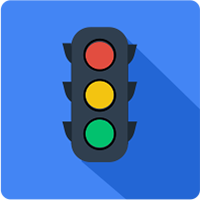 Application Control
Control hundreds of popular applications, from Facebook games to BitTorrent downloaders to Ultrasurf proxies. Application Control will identify apps like social networking, peer-to-peer, instant messaging, video streaming, file sharing, enterprise applications and more.
Block or flag apps that might hinder productivity, reduce security, drain bandwidth or present compliance violations. Control any unwanted or untrusted applications without having to block entire websites or protocols.
Allow, block, flag or tarpit hundreds of applications from an intuitive GUI.
Integrated Rules Engine (IRE) works with other Untangle applications to give you unprecedented control over even the most complex traffic.
Use for fine-tuning user access to match your policy requirements. For example, allow access to a social networking site, but block its games and videos.
Control even protocol-agile applications like Ultrasurf.
Stop productivity and bandwidth drains and keep malware off your network.